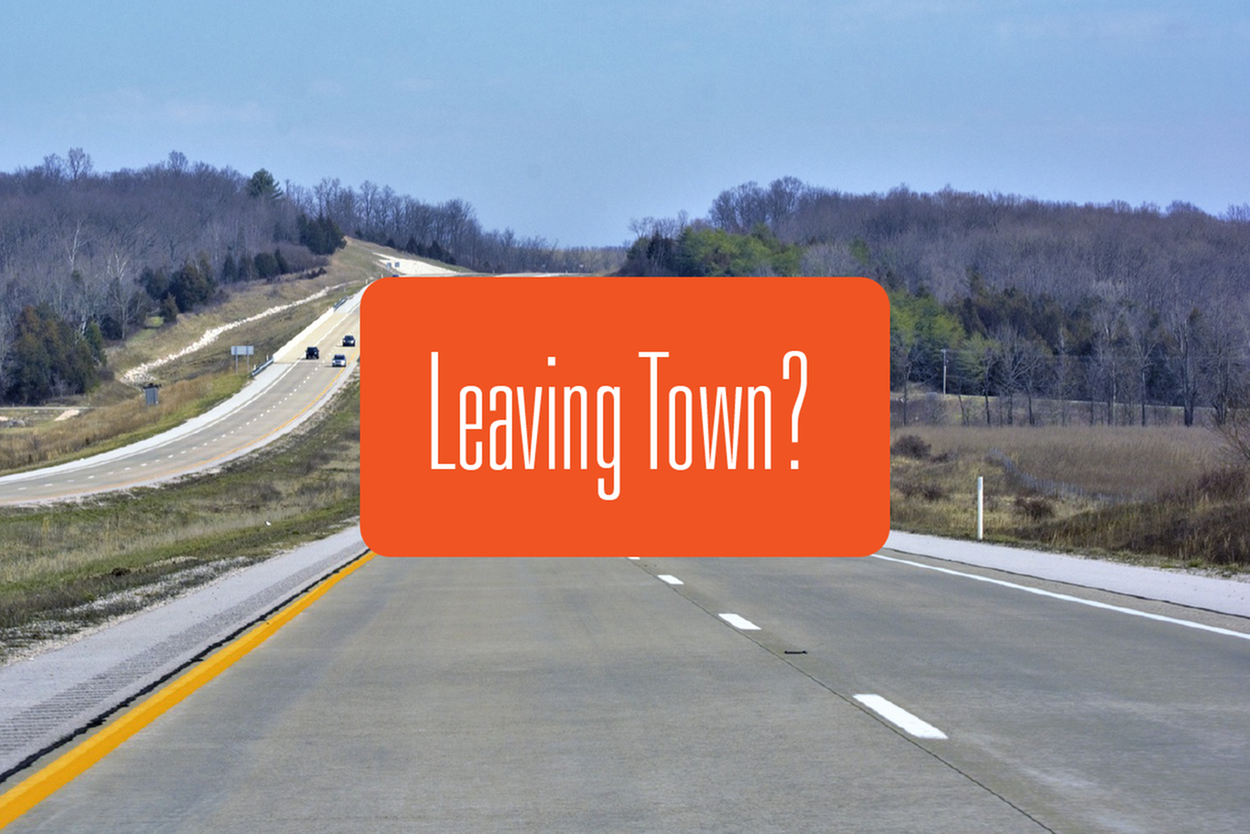 If you're leaving town, there are a few things you need to do to ensure your home stays safe:
1. Tell Royse + Brinkmeyer
It may not seem necessary, but if you let us know you are leaving town, then we know to check on your unit for leaks, frozen pipes, or other potential issues while you're away.

It's easy! Simply complete a Notice of Absence form or give us a call. You can find the Notice of Absence form in your resident portal, under important links!
2. Set heat no lower than 60 degrees
It may be tempting to turn off the heat and save on your heating bill while you're away, but this is extremely risky in cold weather. The plumbing in your building relies on the heat from your unit to keep from freezing. Frozen pipes are bad news for everyone involved! Another step you can take to prevent frozen pipes is to leave cabinets that contain plumbing open, this will allow warm air to circulate.
3. Leave faucets on a drip
Midwestern winters are no joke. Another way to keep your pipes safe is to leave your faucets on a slight drip to keep the water flowing.
4. Have a friend (or R+B@Home!) Collect your mail
Nobody wants to come home to an overflowing mailbox (least of all your neighbors)! So have a friend stop by periodically to collect it for you.

You can also have R+B@Home pick up your mail for you! We'll even set package deliveries inside your unit to keep everything safe and tidy. Learn more about R+B@Home Services here.
5. Have a friend (or R+B@Home) Water your Plants
Don't abandon the plants! Make sure you don't come home to brown leaves by making sure your plants are visited regularly! R+B@Home can also help with this problem. We offer house and pet sitting services. You can rest assured knowing we'll be taking care of all of your plants. And pleaaaaase let us pet sit. We can never get enough animal snuggles!! &heart;
6. Lock your Windows and Doors
This one may seem silly, but you would be surprised how often it gets missed. And please make sure your windows are closed and secured before you leave!
And finally, enjoy your trip! We'll have things covered here!