Winter weather is quickly approaching and work on our Urban Farm project at 611 W. Healey is on hold until the spring, so we thought now would be the perfect time for a progress update!

In October we hosted a small group of resident volunteers to give us feedback on the direction of the farm so far. We put together these visuals to to give an idea of where the project is heading, and the University of Illinois Extension gave a talk on how to use the new compost bins! (If you would like to learn more about composting check out our blog post).
The currently proposed layout includes 9 6'x9' ground level plots and 4 raised 3'x15' plots that would probably be split into 8 to accommodate 17 gardeners. The lot would also include a community gathering area, open to all residents, that includes a fire pit, tables and chairs, and a pergola. We also hope to include an outdoor kitchen space.

Residents agreed that this might create a privacy concern for the first floor residents at 609 W. Healey. So we included a vined trellace on the east side of the community area and their windows. Last month, we planted shrubs along the east side of the garden area, as you can see below.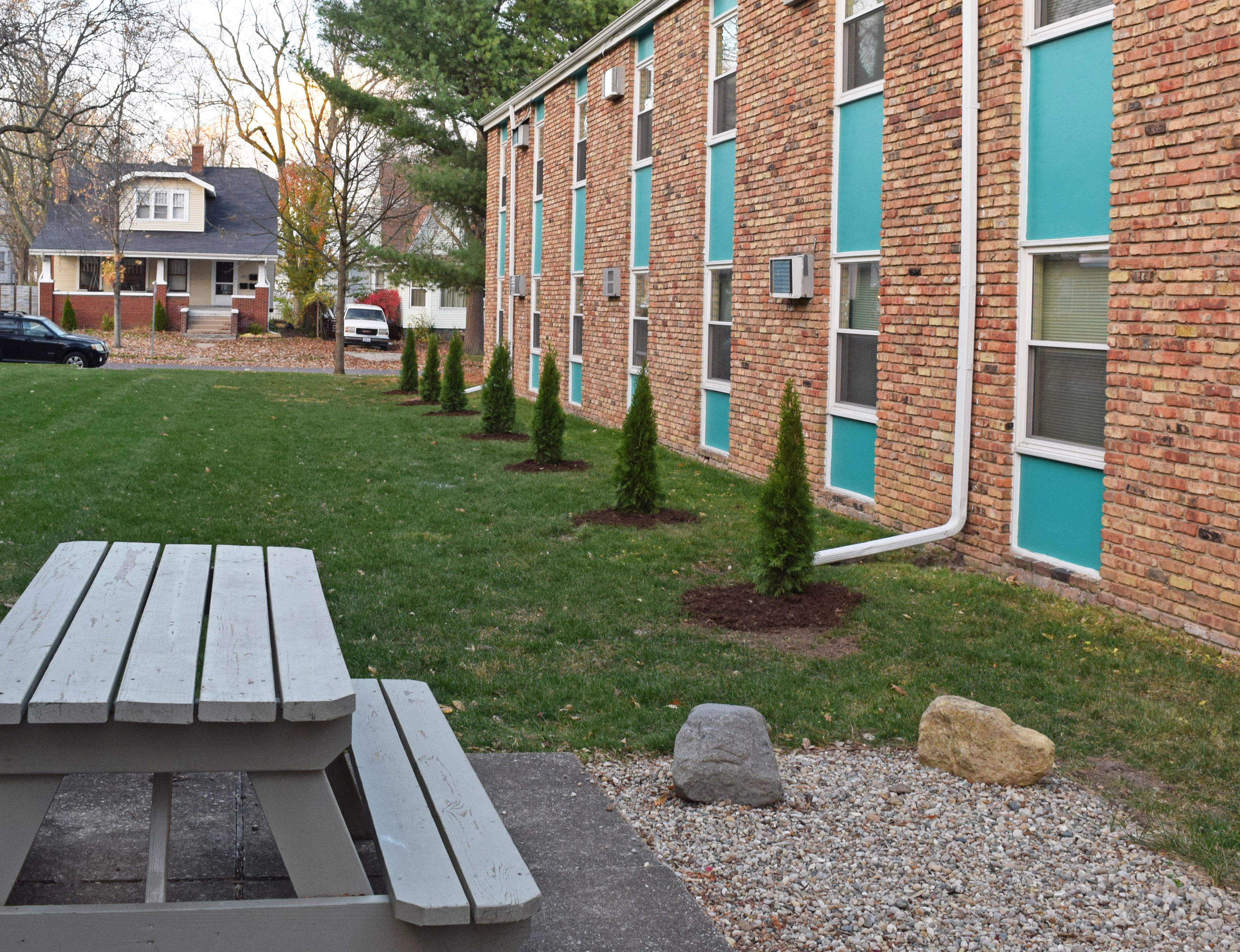 We hope to begin construction on this project in the spring. We're so excited to be able to bring this amenity to our residents. Anyone with feedback or questions (we love to hear them!) can comment on this post below!