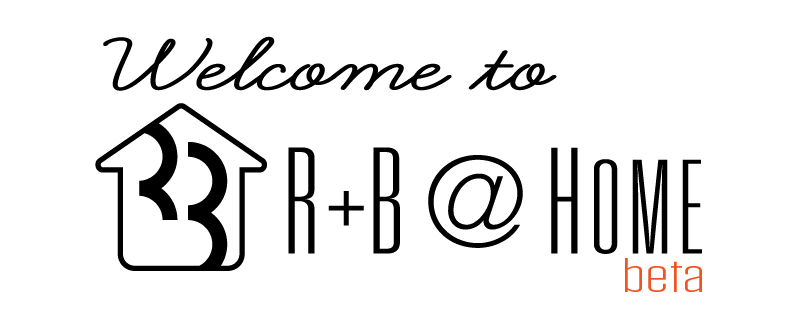 What is R+B@Home?
R+B@Home is a brand new service dedicated to making our resident's lives easier. Think of it as your own personal assistant. Need your plants watered or your cat fed while out of town? We have you covered! Need shelves hung on the wall? We're here to help!
Need something that's not listed below?
That's why we are starting out as a "beta" service. While we think we know our residents pretty well, we also know we may be missing services that could really be useful. We want to make sure that R+B@Home is the best it can be, so we are hoping that you will let us know what you want from us. give us a call, shoot us an email, or fill out this form! and we'll do our best to help!
Services
This list is what we have in mind, but we are open to meeting whatever needs our resident's may have. Need something not on this list? Just give us a call, shoot us an email, or fill out this form!
Gift Wrapping Service - call for pricing
We are now offering gift wrapping! Have all of your gifts wrapped beautifully by R+B@Home staff! Wrapped gifts can be picked up within 48 hours. (subject to change if demand is high)
Make sure your TV is secure! Our Maintenance team will come out and install a TV on an appropriate wall. This will ensure your TV stays put as well as protect your deposit. We will also provide a flat wall mount for up to 70" TVs.
Everyone hates being buried in laundry, so let us do it for you! We will pick up and deliver your laundry, clean and folded, right to your door. The pricing is $22/bag – laundry bags are approximately the size of a 13 gal kitchen trash bag.
We've all been there. No one likes assembling a new dresser or bookshelf, so let us take care of it! Our maintenance staff will come and assemble any common ready to assemble furniture: bed frames; couches; bookshelves; etc. Uncommon or particularly large items may result in an extra fee, just call and ask!
Going out of town? This service is for you! We will water your plants, collect your mail, and check on your animals once a day while you are away. Going away for less time? Call for pricing, we're here to help!
Order your groceries we will pick them up or have us shop for you and we will deliver them to your door!
Accent Wall Paint - $150

Give your apartment some extra character! Our painters will come and paint your wall and paint them back for free after you move out. We have a great pallet of colors to choose from. Protect your deposit and save some time! Alternative colors will be considered, but are subject to an extra fee and must be provided.
Hanging shelves is the worst! You drill all your holes, get you anchors in and boom, the shelf is crooked. And now you have to drill even more holes. Save the time, and protect your deposit by having us install them for you! We've even included the cost of patching the holes so you won't have to worry about your deposit when it's time to move out.
So you want to have your package delivered to the leasing office to make sure it doesn't get stolen, but you don't want to have to come get it? No problem! We will receive your package and then deliver it inside your residence. All the security with none of the hassle.
Resident concierge service is for things like running errands, rideshare services, grocery/personal shopping, dry cleaning pickup, taking out the trash, picking up the mail, etc. Just call and we'll help you out!
Beta Disclaimer
At this stage we are open to suggestions! Let us know what you need and we will do our best to help out! We're sure there will be kinks to work out as we move forward, just know we are always trying our best to make living in our communities a a great experience!
If you have any concerns, questions, or suggestions don't hesitate to reach out. We want to hear what you think! You can email us at services@roysebrinkmeyer.com, give us a call at (217)352-1129, or fill out this form!
Book A Service
We wanted to make booking a service with R+B@Home as easy as possible so we have three options: